About Illingworth...
A unique combination of services to enhance the clinical trial experience for participants, families, caregivers and sites.
Illingworth Research Group provides a range of patient and site-focused clinical services to the pharmaceutical, healthcare, biotechnology and medical device industries. These include Mobile Research Nursing and Patient Concierge Services.
We are an exceptionally dedicated, global team with experience across all study phases and in a diverse range of therapeutic areas. We have grown organically over our 20+ year history, and now offer our services in over 45 countries worldwide.
The company is structured so that we're able to provide bespoke services to meet the unique needs of a specific clinical trial and the sponsor's requirements. We're built to deliver strategic insight, high caliber people, flexibility, quality and highly motivated, high performing teams. From the start we've focused on attracting, training, resourcing and retaining the best talent in the industry – resulting in remarkable customer loyalty.
The Illingworth team aims to offer open, honest channels of communication and a flexible, supportive approach, with services designed to enhance the clinical trial experience for patients, families, caregivers and sites.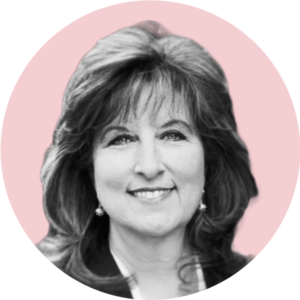 Marianne Nugent
Global Head
Marianne has 30+ years of experience in the Pharmaceutical/Biotech, Contract Sales Industry, and Clinical DCT space, holding positions in executive leadership, business development, recruiting, marketing, training & development, operations and sales. Her career progression has provided her with deep experience across all facets of customer engagement and industry partnerships. She worked for 10 years on the manufacturer's side of the industry working with Bristol-Myers Squibb, holding various roles from sales representative to Home Office Training Manager and then with Organon, Inc. (now Merck) as a Product Manager. She worked in the outsourcing space since 1996, serving on the executive teams of two Contract Sales Organizations, as well as working as an independent consultant to provide commercialization planning for emerging medical and marketing communication companies. In her current role, Marianne is driving innovative design for DCT aimed at enhancing clinical trial experience for participants, caregivers and sites.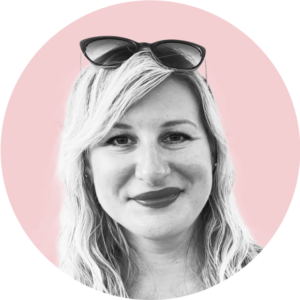 Stacey Fergusson
Senior Director, Corporate Development
Stacey joined Illingworth in 2019, having held various roles in Project Management, Outsourcing, Contracting and Vendor Management at both sponsor and service provider organisations. She has led a number of strategic partnerships, including the implementation of governance structures to maintain oversight of deliverables and partnership health. As Senior Director, Corporate Development, Stacey leads due diligence activities for Illingworth's global service expansion and is accountable for global activity of the Patient Concierge and Medical Imaging service lines, as well as the Vendor Management function.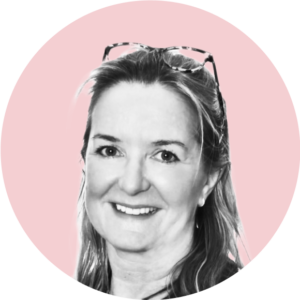 Juliet Hulse
Executive Director, RN Strategy & Advocacy
Juliet joined Illingworth in 2011, with 4 years as a senior manager having supported the global expansion of Illingworth in the US and Australia. Project managed and led nursing research teams internationally in a variety of therapeutic areas including pediatric Rare Disease. Over 20 years' experience within clinical research, commencing career in cardiology research covering multiple phase I-IV trials. Juliet more recently specialized in neurology research, in particular the field of multiple sclerosis. Wide experience in the management of remote trial projects from initiation to close out as well as working with site investigators to improve patient recruitment and patient retention to the study protocols. She believes developing a strategy that places the patient in the centre of the trial is vital for a successful study. Expertise in driving patient centric initiatives into the strategic planning and operational aspects of decentralized studies.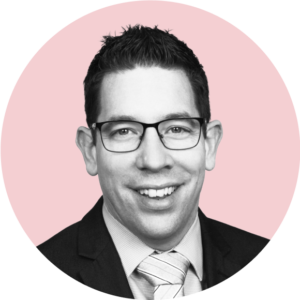 Ben Joel
Director, Business Strategy
Ben Joel joined Illingworth Research Group in 2020 as an experienced Proposal Manager with over a decade of experience writing proposals. After completing a degree in Business Studies, he started his career providing Investigator Meeting solutions, which led to proposal writing for CRO services. He now provides commercial oversight of Illingworth's services by designing commercial packages and pricing strategies ensuring cost-effective solutions for all of Illingworth's customers.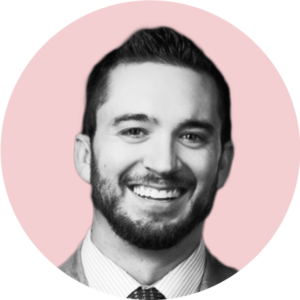 Lucas Mahaffey
Senior Director of Business Development
Lucas joined Illingworth in 2018 and has over a decade of experience in various elements of the clinical research space. As the first US employee of Illingworth, he played a pivotal role in the formation and subsequent expansion of the US entity, including the set-up of the enterprise, operations, and local office. Currently, Lucas serves as the leader of the global sales team, where he harnesses a deep understanding of DCTs (Decentralized Clinical Trials) and patient-focused services to drive strategic growth, forge strong client partnerships, and bring the Illingworth services to as many patients/families as possible.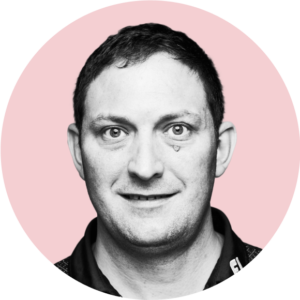 Adrian McDonald
Director, Site Optimization and Solutions
Adrian joined Illingworth research group in 2016 as an Off-site Research Nurse. In 2022, Adrian moved into his current role, overseeing the strategy and implementation of a robust Site Optimization and engagement campaign, working closely with multiple customer, site and internal stakeholders. Adrian pulls on his 17 years of experience across roles including Registered Nurse, Clinical Research Coordinator, Project & portfolio management and people management to strengthen Illingworth's innovative Site Solutions offering that is tailored to the individual needs of each site, and in doing so, building trusting relationships with both sites and sponsors. Adrian has worked across multiple therapeutic areas, with a focus on Respiratory, General medicine and Neurology. Adrian continues to deliver Off-site Research nursing visits alongside his current role to maintain his nursing licensure, retain and understanding of the processes in place for delivery of these visits and their impact on the sites that the patients attend to ensure that Illingworth is continually assessing its processes to minimize site burden when utilizing Illingworth's services.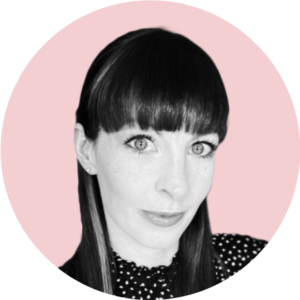 Becca Ruscoe
Senior Director, Global Operations
Becca joined Illingworth Research Group in 2018, having worked as a Project Manager, Associate Director supporting client accounts and Director managing operational and business change in this time. In her current role of Senior Director, Global Operations, Becca is accountable for the end-to-end delivery of the IRG Off-Site Nursing portfolio, ensuring high-quality, regulatory-compliant deliverables. Becca maintains her nursing registration and brings a unique mix of clinical, technical and leadership experience to her role, having worked in the clinical trial industry for over 15 years.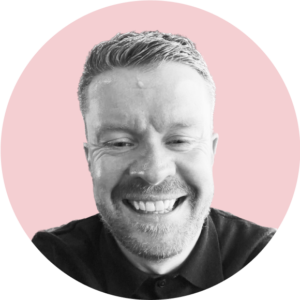 Phil Sims
Chief Information Officer
Phil joined Illingworth in 2020 to modernise the IT landscape and utilise technology to enhance business outcomes. With over 20 years' experience in the Life Science industry, mainly in CROs, he has a true understanding of the needs of customers and how best to support them from a technology perspective. His passion is to use technology to make people's lives in general easier but specifically to improve patient's experience in Clinical Trials. With Illingworth Research's focus on the patient in Clinical Trials Phil is well placed to enhance their journey in Clinical Research.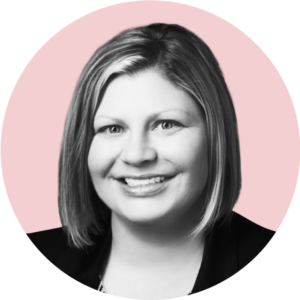 Jennifer Spahn
Global Director for Research Nurse Management
Jennifer Spahn, MSN, RN, NEA-BC, NPD-BC joined IRG in 2021 as the Global Director for Research Nurse Management. She currently oversees the global nursing workforce, nursing practice, nursing education, regulatory compliance, and equipment/supply chain. Jennifer comes to Illingworth with over twenty years of experience in nursing, most of which have comprised of clinical research, interprofessional education, professional practice, and consulting in a variety of acute care, ambulatory, and other private practice settings and specialities. Jennifer received a Bachelor of Science in nursing degree from Villa Julie College/Stevenson University and a Master of Science in nursing degree with a focus on nursing leadership and administration from Notre Dame of Maryland University. She also completed a business of nursing certificate from The Johns Hopkins University School of Nursing. Jennifer holds board certification from the American Nurses Credentialing Centre in both nurse executive-advanced and nursing professional development specialities. She was inducted into Sigma Theta Tau International Honor Society of Nursing. Jennifer's passion for nursing is demonstrated in her tenure as a leader and numerous scholarly activities, including presentations at national and international conferences.