Put simply the eCRF is an electronic version of the traditional CRF. Are you still lost?
CRF is a commonly used acronym for Case Report Form; a form which is used for capturing data in pharmaceutical and medical device clinical trials. Case Report Forms (CRFs) have historically always been on something like carbon copy paper, so one sheet can be added to the Trial Master File (TMF, another acronym to look out for!). Classic style CRFs are still used within small studies and there is a place for them there at the moment. But most larger scale studies have now moved into using eCRFs.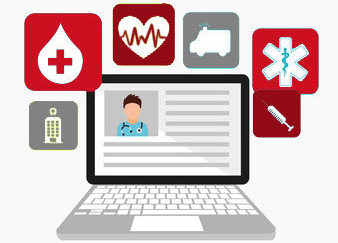 Electronic Case Report Forms (eCRF)
We know the eCRF is the techie big brother of the traditional CRF system.  So, what are the benefits?
Availability of the data – wherever and whenever you might need to view details
Rapid transfer of data from external devices
Predefined plausibility checks to ensure data appears to be appropriate
The ability to share data, if other relevant personnel need access to the information.
Reporting – status reports available throughout the study and on completion.
Security – purely determined and controlled by you. But as security is important to all we do with Clinical Trial data this approach offers much more secure storage and access systems than in traditional CRF's.
Although traditional CRFs still have some place within the clinical trial environment currently, we do feel this will gradually phase out as technology continues to develop. A lengthy paper reporting system can surely only compete against a few taps on a phone or tablet for so long…
In conclusion, the eCRF is an Electronic Case Report Form which replaces the need for a traditional CRF. These systems are designed to save time and help make data more transparent for all involved within the clinical trial process.