What makes us different...
Solutions that work for patients and sponsors alike
Illingworth Research Group offers specialist Research Nurses for additional on or off-site support within clinical trials. Our research nursing service is offered internationally and Illingworth is pleased to provide this solution in key therapy focus areas.
Mobile Research Nursing is a service we hold dear and truly believe in the patient centric approach within the clinical trial environment. We are proud to deliver a professional service in line with the highest standards of clinical care and regulatory adherence. Illingworth is pleased to provide highly trained, qualified and experienced research nurses to the pharmaceutical, healthcare, biotechnology and medical device industries, across a range of therapy focus areas.
Patient focused solutions
Why this approach works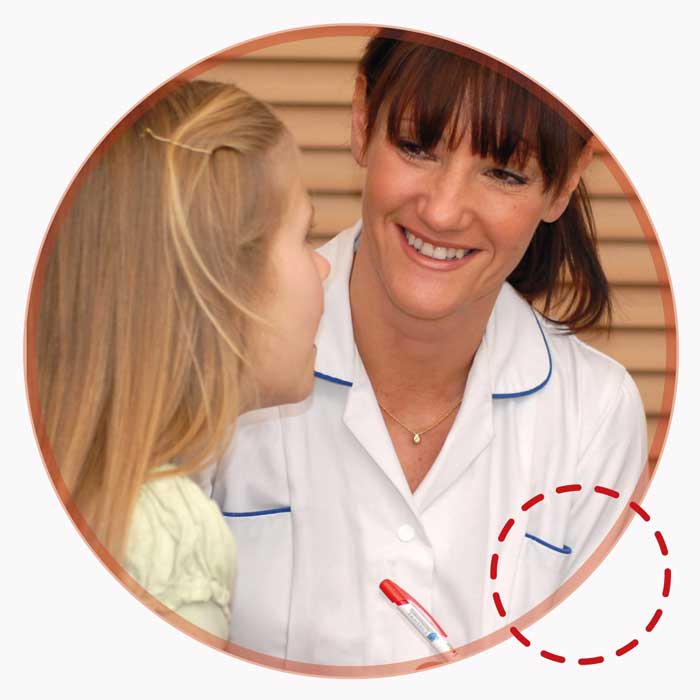 There have been many cases where our nurses have provided a lifeline in allowing patients to continue their "normal" lives. Particularly sobering was a terminal cancer patient where our nurses allowed her to make and share Christmas cakes with her family with what she felt would be the last time in a family tradition. It reminded us what the service is all about keeping patients with the people they love, in often very challenging circumstances.
We've also have nurses dress up to make the children feel more comfortable in perhaps "scary" bits of their visit, one child taught the nurse to hoola-hoop while completing a visit, making the children feel as relaxed as possible ensure accurate data and a positive experience for the family.
Illingworth's support has also been invaluable where patients are located long distances away from their site. The most shocking example of this was an Icelandic family travelling to a Canadian site. This was particularly disruptive to family life, involving an Icelandic village, who lived very close to the patient's home provided improved support and greatly relieved the stress of travel, income lose and family disruption.
45+
Countries where our research nurses operate
20+
Years' experience providing these solutions
40+
Imaging Endpoint Studies
What patients say...
Comments from families of children in a rare disease study
"With a home visit, you only lose half an hour instead of half a day. In the meantime, you can still do something at home." 
"My opinion about the nursing service, was that it was all perfect, the nurse with her work and with the family, we are pleased and wish success in future working.  Well done'' 
The nurse was very efficient to make an appointment and, above all, very flexible. The appointments were punctual, the blood was taken professionally, very competent, the nurse took sufficient time for our questions, the contact was very cordial and pleasant - all in all, it was a nice change to normal doctor visits." 
"For me, the best part of home nursing is the time that it saves us from travelling to the hospital to perform just one blood draw, as it means wasting 1 day (sometimes 2) travelling, getting to the hospital and so on. We are very happy with the nurse that came to perform the visits because she adjusted the visit to us, so my child would not miss school at all." 
Supporting rare disease patients and their famillies.
We are friendly yet proactive, logical yet empathetic and bring a human element to the enrolment and retention of patients (and their families) into clinical trials. We embrace patient centricity and always have the patient's experience at the forefront of our minds when planning studies.
We have experience providing mobile research nursing, a highly attractive service in these complex, and often, distressing diseases. Offering the chance for patients to have their visits conducted within their own home alleviates the pressure on them and their family members. We work with both children and adult study subjects and maintain long term relationships with the family long after the studies complete.
The ability to offer home research nursing internationally enables more rare disease sufferers to enroll in studies which otherwise would be too stressful or challenging for patients and their families. Illingworth strives to cater for individual needs in these rare disease trials and are happy to discuss the trial with the patient and family.
All members of this specialist team have extensive industry experience and experience of working with cough monitors for use in clinical trials. Additionally, we have conducted cough challenge studies involving the inhalation of tussive agents/substances such as ATP, Capsaicin, Citric Acid and Distilled Water. These substances were inhaled via a nebulizer, controlled by the KoKo DigiDoser and the number of induced coughs counted.
Illingworth Research Nurses have reduced the need for patients to have to visit site for cough monitor as they can fully calibrate and fit the monitor as well as take any required observations on a patient, thus allowing the patient to continue their day as usual and minimising travelling and stress. There is more specific information in the case studies below.
Our model lends itself to supporting peadiatric patients and their families as Mobile Research Nurse become a regular point of contact and make the study visits fit around normal family life.  Nurses have been known to complete visits in fancy dress and play games with the children to make the visit as comfortable for the children as possible. Parents have also commented how the service has helped keep children calm and removed the stress of attending hospital appointments.