What makes us different...
A passion for research while maintaining compassion for patients
Illingworth Research Group offers specialist Mobile Research Nurses to complete off-site clinical trial visits. Our research nursing service is offered internationally, and Illingworth is pleased to provide this solution alongside or in collaboration with our Medical Photography services.
Mobile Research Nursing is a service we hold dear. We truly believe in the patient centric approach within the clinical trial environment we are proud to deliver a revolutionary service in line with the highest standards of clinical care and regulatory adherence. Illingworth provides highly trained, qualified, and experienced research nurses to the pharmaceutical, healthcare, biotechnology and medical device industries, across a range of therapeutic areas. This partnered with our imaging and videography capability makes for a unique set of experience and approach to clinical trial delivery. In coordination with our medical imaging and videography, our Research Nursing services aim to re-invigorate a patient centered approach to clinical trial delivery.
Our clinical research solutions...
Patient focused clinical solutions
To be the best patient focused solutions company for clinical trial worldwide
Illingworth Research's vision is to become the most well-established mobile nursing provider in the world, but why stop there? Our drive to continue to grow and deliver our clinical solutions is to develop a new approach to clinical research and challenge why we have always done things a certain way. Modern technology and patient empowerment enable us to review the past and question what might be possible in the future.
Mobile Research Nursing has become increasingly popular with the patient centric movement of recent years... but why stop there? This is where we feel medical imaging and videography can continue this patient focused approach. Observations can be completed at home with surveillance cameras, clinical endpoint images can be taken away from the site using calibrated cameras and trained nurses, the possibilities are endless.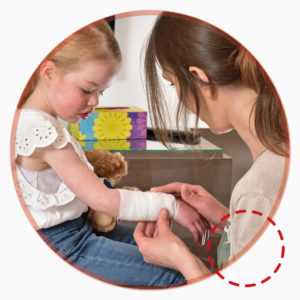 40+
Countries where our research nurses operate
20+
Years' experience providing these solutions
40+
Imaging Endpoint Studies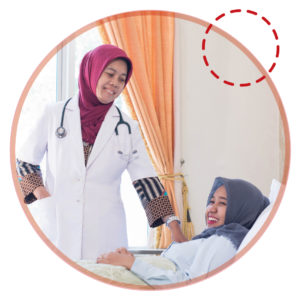 Why we believe in this approach
At Illingworth Research, we believe we can make a real difference in the lives of real people. Families should not have to travel hundreds of miles to receive a possibly life changing treatment. We have seen cases of families travelling over 2,000 miles to receive treatment... this is not right. Our solutions aim to reduce the burden on families and sponsors and can be the difference between a trial's success and failure for everyone involved.
Illingworth believes in making a difference in the lives' of those make a clinical trial a success – the Patients. Each day, we ask ourselves how we can best support patients and sponsors to deliver a successful, timely and beneficial clinical trial while ensuring patient safety and satisfaction?