Illingworth Research is pleased to announce its shortlisting for Business of the Year! This is part of the North East Cheshire Business Awards held just a few miles from our UK head office.
We were overjoyed to have made the shortlist in an award which crosses a range of industry sectors, particularly in a category which focuses on the company demonstrating all-round excellence.
The judging focused on trading performance and future objectives, the competitive advantage of the business, and looked at examples of specific strategies which have driven business growth. Aiming to highlight the business achievements of locally based businesses. We hoped we delivered in all of these core areas highlighting our unique approach to clinical research with Mobile Research Nursing and our expansion into an additional 20+ countries over the last 3 years.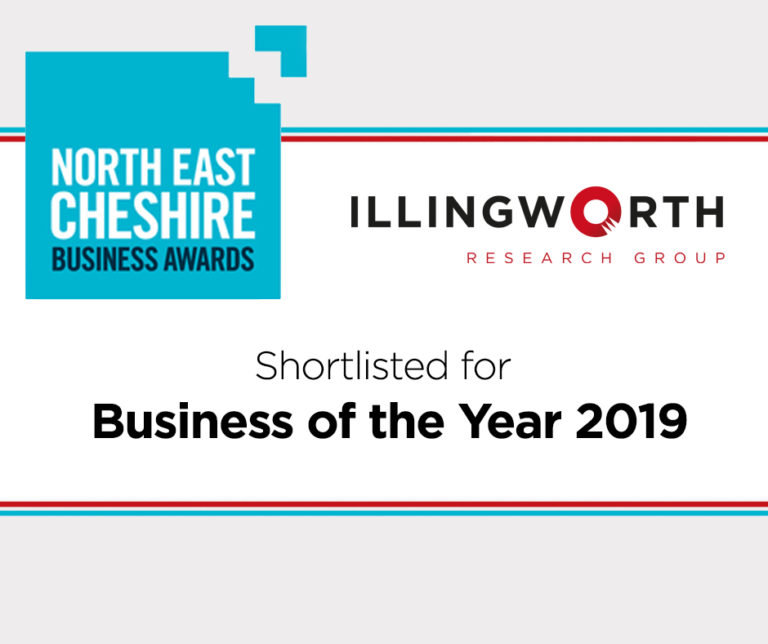 Business Development Director, Richard commented; "Illingworth's continued expansion is fantastic and continues to create a real buzz within the company. But we wanted to enter these local business awards to celebrate the innovation in the local area surrounding our head office." Richard continued; "it would of course be wonderful to win the award but making the shortlist is fantastic within such a diverse range of businesses."
The winner will be announced on the 8th November 2019 at the NEC Business Awards Ceremony. We'll be keeping our fingers crossed but are sure it will be a fantastic evening to celebrate our achievements whatever the result.