Illingworth Research is pleased to announce our membership of the Avoca Quality Consortium. This membership gives access to a wider network of over 120 pharma, biotech, and clinical service provider companies who all share a similar vision; to enhance and improve the patient experience of clinical trial participation.
The consortium, founded in 2011, provides an exciting new space to share ideas, access training sessions and discuss industry developments. Illingworth is the first member of the consortium that can offer a truly holistic service with our combination of patient centric services.
Illingworth firmly believe that our services ensure that the quality and efficiency of clinical trials are enhanced. Furthermore, that these services deliver an improved patient experience. These factors align with the mission of the consortium, by creating a positive impact on all clinical trials, fundamentally, medicines reach patients more quickly, which is our shared goal.
2020 has highlighted, through adversity, the importance of companies and teams all over the world coming together to conduct clinical research. Illingworth has continued to provide an uninterrupted service to our partners and patients globally throughout the COVID-19 pandemic. We are delighted to be part of an innovative consortium who share our values and we are eager to turn the negatives of the pandemic into a positive. This will be achieved by making decentralised trials the norm rather than the ideal.
"We are pleased to welcome Illingworth Research to the AQC and are delighted to have them as part of the Consortium. Each new company adds to the depth, diversity and influence of our collaborative, and it is particularly important to have clinical service providers like Illingworth engaged, contributing thought leadership and their perspective,"
"We are enthusiastic about our collaboration within the AQC to improve quality and innovation throughout the clinical research industry. Our particular passion is around decentralised clinical trials and making patient participation easier, showcasing best practices.
Who are the Avoca Group?
The Avoca Group leads the industry in GCP quality and compliance solutions. With 20 years of experience providing research and consulting services, Avoca merges deep institutional knowledge in the foundations of good clinical practice with future-forward leadership in regulatory compliance, quality management, and clinical operations across the evolving clinical trials landscape. The Avoca Quality Consortium, Avoca's cross-functional collaborative, unites sponsors, CROs, and clinical service providers to address challenges and maximize opportunities to mitigate risk and improve both quality and execution in clinical trials.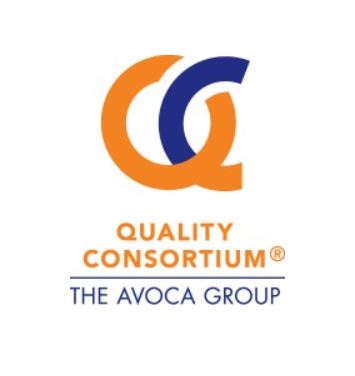 Who are we?
Illingworth Research Group offer a unique combination of patient-centric services to facilitate worldwide participation in clinical trials. Illingworth's bespoke solutions include: Mobile Research Nursing, PatientGO and Medical Imaging. Mobile Research Nursing focuses on taking the trial to the patient, whilst PatientGO supports patients in getting to site visits when required.