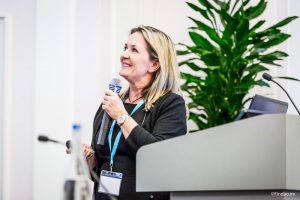 Next week sees Illingworth attend not one but two conferences. The team will be at BIO in San Diego and Wound Care: From Innovations to Clinical Trials (WCICT) in Manchester. BIO is one of the largest events in the industry and has become a regular in the Illingworth calendar. WCICT in a fairly young conference and this is our first year at the event, it has certainly got our medical photography team excited so fingers crossed it doesn't disappoint.
The BIO International Convention occurs from 18th-22nd June, where we will be exhibition on stand 4817. John, Richard, Juliet and Anita will be attending this one, the convention is an excellent opportunity to meet global biotech and pharma leaders as well as get involved in some of the impressive 1500 education sessions. Illingworth will make up just four of the 16,000+ attendees at the event, with people descending on the event from over 76 countries.
WCICT in a new conference designed to tackle a range of complex issues and challenges associated specifically with innovative technologies and clinical trials in wounds. The event will run on the 20th and 21st of June and will hopefully become a regular event for Illingworth.
Stay tuned for updates from both events next week. Its set to be an exciting end to June for team Illingworth we hope.