The patient centricity movement has been inspired by the empowerment of patients and patient advocacy groups through the internet, social media and new technology. This has caused a paradigm shift in the clinical research industry with protocol developers now viewing mobile nursing as an almost essential ingredient to the success of their trial.   
Research is seeing an objective shift, making participation in a clinical study easier for patients by replacing site visits with appointments at home, school or work that, where appropriate, fit around the patient – relieving some of the burden on work-life and family. This demonstrates a duty of care to patients while at the same time providing sites with extra resources, freeing up their hospital time to recruit more patients and collect more data, often allowing them to meet enrolment targets faster. The benefits to a Sponsor and CRO partners are many; primarily, however, the early completion of a trial can mean longer patent protection for the drug and of course earlier access to much-needed medicines for patients.  
Patient advocacy groups, along with social media, are also driving this movement, empowering the patient and their families by providing additional information and support which would not have previously been available. This development has made patients, families and research question and challenge why we conduct clinical trials as we do… with the old adage "we always have" no longer an appropriate answer.  
The Solution?
The solution seems simple: specialist GCP (Good Clinical Practice) trained research nurses delivering where appropriate and the protocol allows visits away from the research site. Vital signs, blood draws, IMP administration, urine sampling, ECGs can all be performed in a safe, convenient location for the patient when delivered by a specialist nurse practitioner while visits which require specialist equipment remain at the clinical site, for example MRI scans. The visits which could be appropriate for this service can be identified at the protocol development stage as part of the proposed schedule of events.  
For instance, a sub-cutaneous infusion could be given to patients in their homes by utilising research nurses whom are contracted to visit patients twice daily in the morning and evening. The logistics of this may be challenging but achievable with a Sponsor who is determined to show compassion to their patients and appreciates the sacrifices involved in participation.  
Imagine a family with two children suffering from a rare disease was travelling from their home in Reykjavik, Iceland to a site in another country every two weeks. This example seems extreme but is not an uncommon situation for parents of rare disease children to encounter. It's an impossible decision: put your child and family through the stress of travelling regularly to receive treatment or do nothing, receive no additional treatment. This could be avoided by finding, recruiting and training a local research nurse, eliminating a significant number of round trips by visiting the children in their own home and enabling parents to continue working and children to attend school. For a Sponsor this can save a huge amount of money by avoiding having to pay for regular, often business class airfares for the study duration. For the family is avoids the burden of participation becoming overwhelming ultimately resulting in them dropping out.  
Another scenario which could be considered is the distressing condition Epidermolysis Bullosa (EB), whose sufferers are mainly children living with a rare disease that means they are highly susceptible to contracting infection in their lesions. The nature of the disease makes it extremely difficult for EB sufferers to travel; even a trip to a nearby site requires specialist transport, chaperones, and much logistical planning. 
Research nurses visiting patients in their home would reduce stress and keep children as safe and pain free as possible. Nurses trained in wound care could expertly soak off and re-dress lesions which form on patients' paper-thin skin, with experience in paediatric trials and the skilled sensitivity required to manage such fragile participants. Furthermore, should one of the endpoints in the study be image based the nurses could be able to also use specialist calibrated cameras to monitor the wounds and further prevent the need for site visits. Clinical photographers could then perform instant quality control, advising nurses if images need to be retaken and permitting the relevant data to be collected without having to repeat visits.  
This innovative approach would enable the Sponsor to minimise patient travel, while maximising the time which research nurses have with patients, capturing key data and benefiting all stakeholders. Sites receive CRF data directly from the nurse, as well as access to high-resolution images per subject, while families experience as little impact as possible on their daily lives. The condition means they already have much to deal with and we believe this approach must benefit all involved.  
These examples highlight how taking care of patient needs boosts recruitment and supports retention, while the integrity of robust high-quality data increases the likelihood of a successful study and shortens time to market.  
Still not convinced
Take it from the patients themselves. The comments below were from patients and their families participating in a multi-centre global Duchenne Muscular Dystrophy study. All are speaking about how Research Nurses aided their ability to contribute to this study.  
"T

he fact that we do not have to travel to 

site

 every time we do analytical work is already very comfortable and good for the patient

."

 

"Our son

 was more relaxed having bloods 

taken

 at home, he found it a lot easier only having 

one nurse

 and not lots of people in the room, 

with

 time to make sure he was ok and relaxed. I found it a lot less stressful as we

 would need to 

travel 

a great 

distance to hospital and 

have to

 pull over to pu

t

 

"

magic cream

"

 on 

his 

arms

.

 

Its

 more of a relaxed 

experience

 with yourself.

"

 
''The home delivery service was excellent, impeccable both for the punctuality and for the professionalism and availability. 

The nurse

 also proved very understand

ing

 with the problems of the child who was happy about this feeling reassured by this attitude

.

 The service 

was

 very efficient 

as was 

the nurse we met. She was very timely and always behaved well with my son. In practice, the service was perfect.

"

 

''My opinion about the nursing service, was that it was all perfect

.

 

T

he nurse with her work and with the family, we are pleased and wish 

this service 

success in future.''

 

My experience with 

our nurse

 who took care of the home samples for the 

trial

, was certainly positive. She is a person who makes herself loved by parents and especially by the child who willingly accepted samples that are notoriously 

un

pleasant at the age of 9. 

The nurses

'

 joy, patience and willingness to play and involve the whole family w

as

 very 

good

 and we are happy that among many doctors, nurses and therapists, there was also 

our nurse we saw regularly.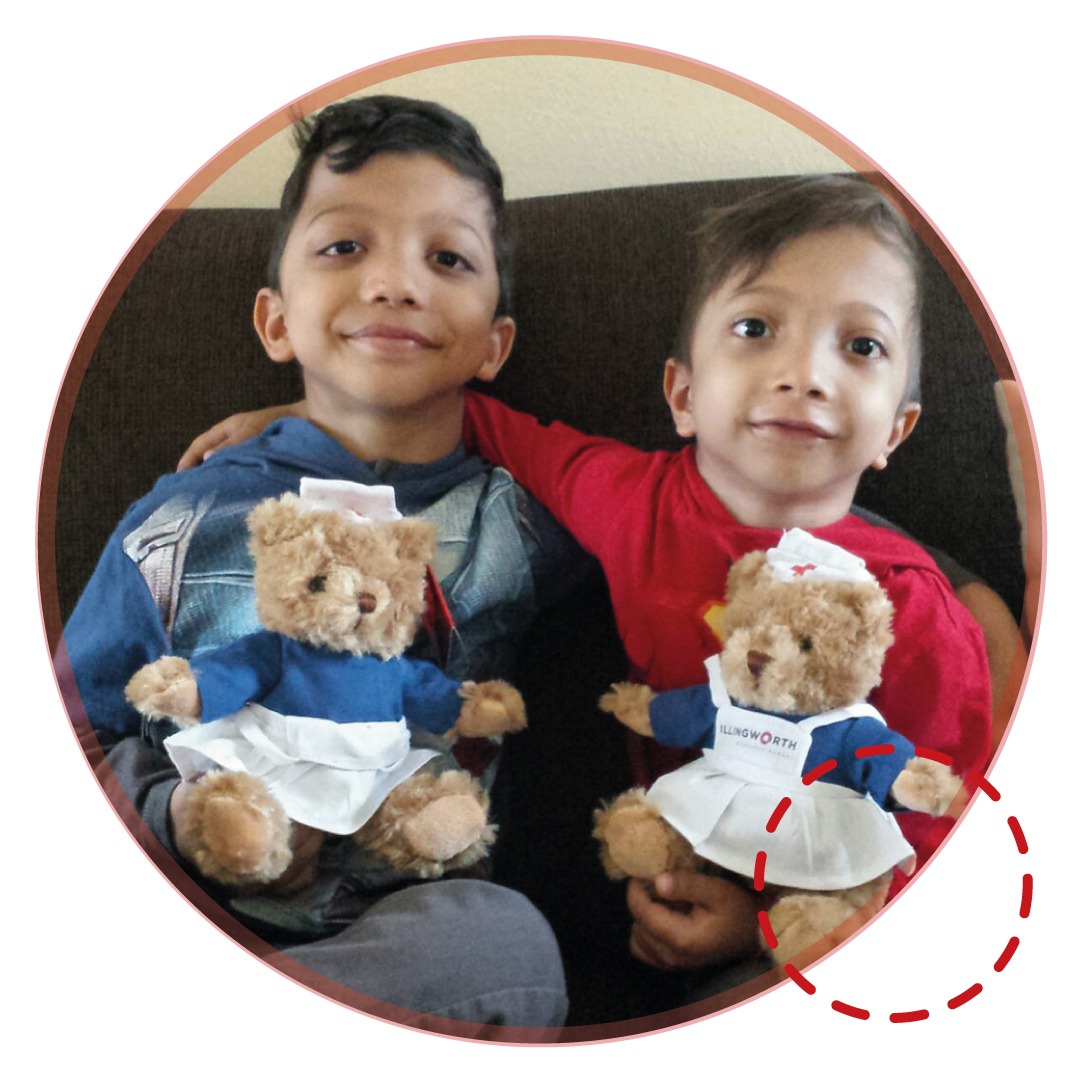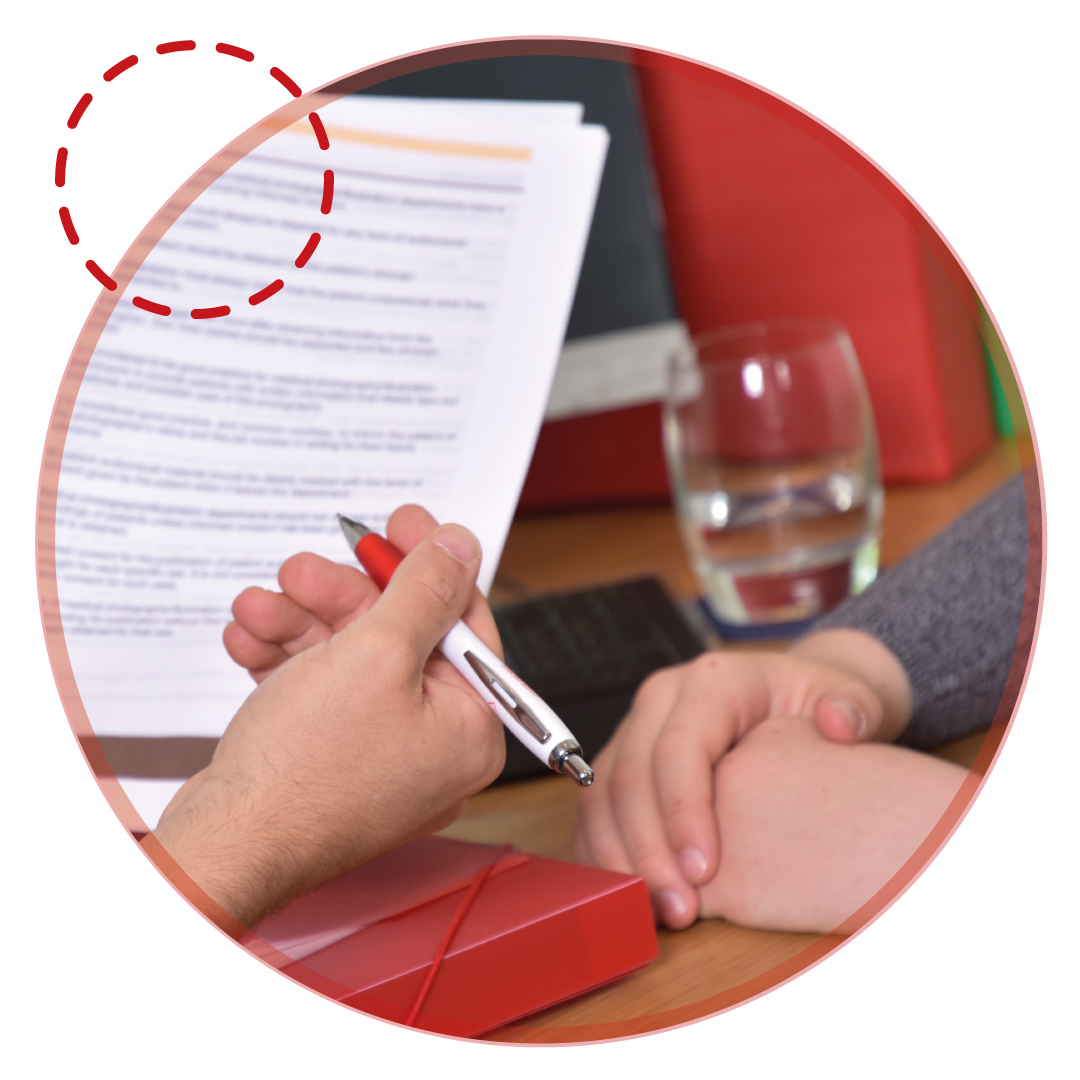 This service has impressed families and sponsors alike, in one example a Sponsor was struggling with children dropping out of a rare disease study. The protocol required children to attend weekly hospital visits. This can lead to a major loss of time at school, loss of earnings for their parents due to lost time from work and general inconvenience.
The Sponsor adjusted the protocol to allow 75% of all visits to be conducted within the child's home, rather than them having to attend the hospital. Research Nurses visited the children in their homes 3 out of every 4 weeks for a 2-year treatment period. After the 2 years, not one child had dropped out of the study. Parents and their children were delighted with the rapport built up, and it meant the loss of school time, loss of earnings of parents, and general inconvenience was kept to a minimum.  
There is also the rise of the virtual clinical trial, which technology has made much more achievable. 'Siteless', or centralised studies run the risk of becoming impersonal and detached, however: patients often decide to enrol on trials in order to have more access to healthcare professionals, not less. Patient materials, advertising campaigns, apps and other support mechanisms mean nothing if patients become disengaged or feel abandoned, and ultimately discontinue involvement. In a hybrid approach, research nurses can provide that highly valuable face-to-face engagement, building a rapport with their patients, helping to navigate them through the study, and increasing their likelihood of compliance.   
Patient advocacy is becoming more than just a buzz word and it will drive the future of clinical research as patients and their families become more empowered with greater access to information and support.  
It should be acknowledged that technology will play an increasingly important part of clinical care including research but can we or should we ever replace the human touch. The introduction of specialist trained clinical research nurses enables the smoothest possible clinical trials experience for patients and families. This approach also gives the patients a single point of contact who they see regularly and build a relationship with. Resulting in a more realistic view of the patients views and needs, something technology alone could never deliver.  
Thus, perhaps pioneering patients is about empowerment and ensuring we can offer a truly patient centric solution, by offering seamless clinical research solutions involving sites, technology, nurses and most importantly the patients.