Illingworth Research is delighted to announce its shortlisting for Best Contract Research Organisation – Specialist Providers at the Digital Scrip Awards 2020. We are hopeful this will be our lucky year having been shortlisted twice previously. Since they began, the Scrip Awards has sought to applaud the essential role that the pharmaceutical, biotech and other allied industries play in improving healthcare. Hence this is an accolade we would love to win and fly the flag for decentralised clinical trials and mobile research nursing.
This award acknowledges the critical role that specialist clinical trial providers in particular play in drug development. 2020 has highlighted, through adversity, the demand for specialist companies experience in supporting every stage of a clinical trial. This includes the need for remote clinical trial visits, as demonstrated by Illingworth's home healthcare mobile nursing capability, the longest established provider of mobile research nursing since 1999.
"The Scrip Awards for Best Contract Research Organization acknowledge the critical role that CROs play in drug development. Clinical outsourcing is vital as the pharmaceutical industry seeks to benefit more and more from these specialist companies' experience in handling all aspects of clinical trials"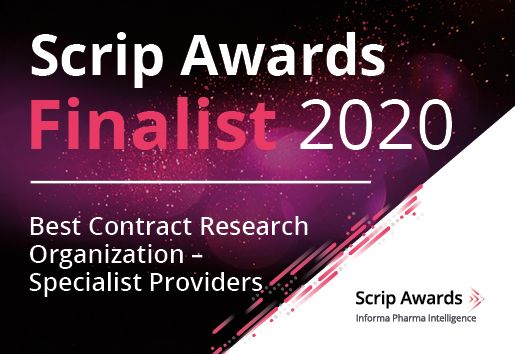 We are thrilled that this unique offering has been recognised as a vital service to the pharmaceutical industry and we truly believe that Illingworth's distinctive experience has pushed the company to the forefront of a revolution in the drug development industry's approach to clinical trial design and delivery. This is stressed further by our vision to become the best Mobile Research Nursing provider in the world, putting patients at the heart of a quality service, to empower them and make clinical trial participation easier and more effective for patients and their sponsors by taking the trials to the patients in their home, school, workplace or even if they are on holiday.
The winner will be announced on the 2nd December 2020 at the Digital 16th Scrip Awards ceremony, bringing together representatives within the healthcare industry from all over the world!