Illingworth Research Group is pleased to announce our move into Orbit Development's Hazelwood House on Tytherington Business Village, taking the whole 14,800sq ft to support an ambitious global growth plan.
Our primary drive is to become the best Mobile Research Nursing provider in the world, putting patients at the heart of a quality service, to empower them and make clinical trial participation easier and more effective for patients and their sponsors by taking the trials to the patients in their home, school, workplace or even if they are on holiday.
Moving to Macclesfield's leading business park takes us from multi-site conditions in the town centre to a high-quality office development in 43 acres of mature parkland and keeps an exciting, fast growing global pharma brand in the area.
"The business is Macclesfield born and bred and this is where we wanted to stay, but in workspace more suited to us that could accommodate not only existing headcount but allow us to build out our resource and infrastructure to support our growth plans. I have an exceptionally dedicated team of healthcare professionals who have struggled on in less than ideal space in recent years. Hazelwood House is the perfect location for our ambitious growth schedule."
John Illingworth
"It's been a hugely demanding period. We were busy even before Covid-19 but that increased our workload dramatically and we are on target for well over 100% growth in 2020 despite all the measures we have needed to take due to the pandemic. The entire staff have been nothing short of amazing. Many of our 135 full-time employees and remote workers expect to be calling Hazelwood House home in September, with the required Covid-19 compliant safety measures and requirements in place.  A dedicated team has been working tirelessly to ensure that employees will be welcomed back safely, and that business continuity will be maintained throughout this period of return."
John Illingworth
Illingworth Research Group was the first in the world to offer home healthcare as part of clinical trials – visits by qualified research nurses – and we also recently launched  PatientGO, a patient concierge service with a dedicated mobile app which reduces the impact of trial participation on patients and their families. This has been a winning formula for clinical trial sponsors and driven a lot of business growth, ultimately leading to the expansion of the company into a brand-new office space.
The new premises will cater for our UK IT team, the global Finance and HR functions, UK Recruitment team, research project managers and co-ordinators, nursing recruits, a medical photography department and logistics team to support the launch of a new app planned for later in 2020. The app will collect data from mobile visits electronically and speed up its transfer to the clinical trial sites.
Paul said that it was always exciting to negotiate on an entire building lease, but this has been special.
"Illingworth Research is a fast-growing pioneer in its field with strong Macclesfield roots and we were delighted to be able to offer Hazelwood House. It is an entirely fitting space to which to welcome world-renowned pharma and clinical professionals, customers and other stakeholders. We wish them continued success."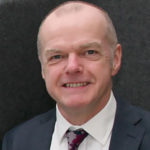 Paul McLeman
"Ongoing communication and regular interactions have been key to ensuring successful delivery during the past couple of months. However, the idea that we can once again start to reintroduce that social and cultural cohesion within our workforce face to face will be of immense benefit – and all within our new surroundings.  It will be amazing to be able to spread out comfortably, park the car easily, enjoy bright, airy meeting space and common areas and have all this beautiful scenery around us. Once we knew we'd be moving we asked all the staff what they would like in their ideal office and I'm pleased to say almost all of their wants and needs have been accommodated even down to the gym and pool table!"
John Illingworth
Orbit Developments
Orbit Developments, part of the Emerson Group, is one of the largest privately-owned development and investment companies in the UK. Founded in 1971, Orbit's main focus is on the development and retention of commercial properties in the office, industrial, leisure and retail sectors. Orbit are a leading provider of office, retail & industrial space across the North West. In the UK alone, Orbit have just under 3 million sq ft of office space to rent and they provide high quality offices to let throughout the North West of England.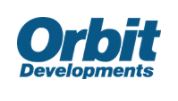 iQ Workspace
Our office furniture supplier: iQ Workspace are a team of dedicated industry professionals with over 30 years experience in the workspace, commercial furniture and space planning sectors, both dealer and manufacturer side. Bang on trend and with a keen eye for detail, iQ offer a portfolio of furniture products that truly represent style, function and a flexible approach to office ergonomics. iQ have gained an enviable reputation in both the public and private sectors across Norfolk, Suffolk and Cambridgeshire serving many prominent organisations including NHS England.
Website: https://www.iqworkspace.co.uk/