The pandemic has cast a cloud of fear across the globe, but we have never stood more united against a disease, and in creating better, safer experiences for patients.
Some time ago, a survey was conducted on clinical trial professionals to determine what concerns worried the industry most.  Experts were consulted from far and wide within pharmaceutical company sponsors, contract research organisations, site representatives and vendors.  Despite all the great work by these collective groups, an overwhelming number of studies fail for the simple reason, that not enough patients stick with them. (i) A whopping 85% in fact, according to Forte Research. (ii) 
Interesting that once the results were assessed, ranked fourth behind the likes of trial complexity, regulatory frameworks and increasing costs, was patient recruitment and retention. 
Then, early this year, in a moment of history we are unlikely to forget, Covid-19 happened.  Suddenly hospitals and healthcare facilities the world over were sent into pandemic pandemonium, and as we scrabbled for solutions, many non-essential clinical trials were put on hold and their patients left in limbo. 
We were entering the Twilight Zone, and for a moment stood collectively in horror. Principle investigators feared loss of control, sites feared loss of revenue, sponsors feared loss of investment, CROs feared the loss of patients, and patients well they feared setting foot outside their front doors.  A cycle of fear playing on loop, with no TV remote on hand to change the channel.    
A lot has happened since then, things are on the up and the future does not look quite so bleak.  We may have the threat and uncertainty of a secondary wave hitting over the winter, but society has adapted, we are better prepared for it. 
Working in the clinical trial space teaches you a lot about resilience, there is a sense of duty to get things done, and this intensifies if like me, you are patient-facing.  The whole industry is raising its investment in patient-centric capabilities as it hunts for the perfect contingency plan.  What once were considered as 'nice to have' services by pharmaceutical companies, are now being recognised as competitive drivers.  Measuring business value continues to be key, but investment is now being led by what patients will value. 
There has been a noticeable shift in mindset, and this resilience means not settling for the tired old ways of doing things pre-Covid.  Power suits and executive boardrooms have been replaced by sweaters and living room offices in the click of a MS Teams button, and something quite remarkable and unpredictable has happened.  Self-confinement has actually made us more open, more human.  On that next call you dial into, you might hear the sound of builders next door, a washing machine on its last cycle or a child screaming in the face of homework, but it's real and it's humbling.   
With guards down everyone now seems to get a say, which means the voice of the patient can finally be heard.  Pressures are shared and there is a genuine sense of compassion and togetherness.  Building a clear organisational and operational strategy becomes achievable, helping to ensure clinical trials can be structured for success.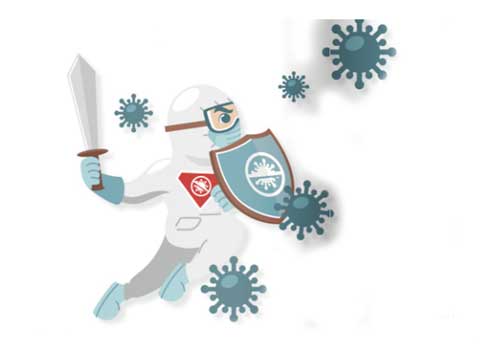 Being a patient concierge specialist, I have witnessed the growing weight of expectation put on clinical subjects and their families over the course of this year.  Alleviating the logistical, social and financial barriers is more important than ever before, as retention can fail in an instant.  At the start of the lockdown period, all eyes were on the changing landscape of air travel and public transportation.  How we could protect those part-way through their visit schedule, how could we ensure patients continued to receive their often, life-saving therapies?  Could we switch to Zoom or any of the multitude of other platforms that came out of nowhere for vital consultations?  Could we be certain compliance is protected?  A disaster recovery scenario delivered to your door faster than even Amazon could. 
As we know, rare-disease support can mean helping some of the most vulnerable people in society, so with the threat of a potential exposure to Covid-19, airports and scheduled airlines can prove too much of a risk.  The aviation industry is doing a fantastic job of ensuring traveller safety, but there are alternative options available through private charter flights, and the use of long-distance, chauffeur driven vehicles with partitions and other preventative features to ensure those in need make their visits. 
As governments scratch their heads on how to manage restrictions, and we adjust to the new norm, another potential pitfall has emerged.  Where patients and their families were once happy to shoulder some initial expense before the reimbursement, the effects of redundancies and furloughed working within families means that even the smallest deficit can be enough to trigger them pulling out of the study.  That is an unacceptable outcome, and totally avoidable if there is the right approach from the start by all parties.  Patient concierge support is there to take away the logistical challenges of getting patients from their home to the site, that in turns gives the site team time back to focus on what really matters, and the patient is left without the stress and able to focus on getting well. 
Patients must be convinced that a trial has been designed with their needs in mind, and they are likely to have the best experience possible through it.  With digital channels playing a dominant role in making patients aware of options, access to HCPs in person, social media platforms or online support can boost the experience and trial performance. 
Another positive is the rapid evolution of technology, patients can engage with nurses and study teams at the touch of a button, and through their own mobile devices.  This is an area I have personally been involved in, and the results have been like a foot on the accelerator pedal of patient engagement. 
Whilst the innovation around wearables can often grab the headlines, it is the development and integration with technologies behind the scenes that can have the most impact.  Who knows the potential to ramp up findings, boost patient outreach, and set the pathway for patient involvement and peer review? 
So, to summarise whilst 2020 has been a year like no other, in some ways it has been the shake-up we all needed.  We are not naïve, the fear of getting it wrong is still there, but we now have chance to shed the conservative reputation of clinical research and embrace change, building trials that are faster and more efficient with better patient outcomes in the process.   
They say after every storm comes a rainbow, and I have a feeling these colours will enrich us all. 
1 Burrows A. (2016, November 30). REPORT: The 8 biggest challenges facing clinical trial professionals Information Connect – Clinical & Medical Affairs. Retrieved from https://informaconnect.com report-biggest-challenges-clinical-trials-pt-1

 
Applied Clinical Trial Stakeholder Survey 

https://www.appliedclinicaltrialsonline.com/view/barriers-clinical-trial-recruitment-and-possible-solutions-stakeholder-survey