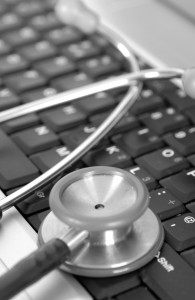 There has been much talk recently regarding a shift to a more centralised, internet-based approach to many aspects of the clinical trial process, including data collection and monitoring, and storage of essential documents.
Monitoring is one area where progress has been made, particularly with the recent FDA and EU draft guidance documents on risk-based, centralised monitoring. This has become much more widely accepted in recent years, with many sponsors performing remote monitoring visits via telephone and electronic data capture systems.
Another area that is now using technology in order to advance and streamline processes is patient informed consent and enrolment. Technology is being used by some companies to raise awareness, assist recruitment and help with retention of patients in clinical trials.
An American clinical technology company, Mytrus, have recently announced an iPad application which informs potential subjects about various clinical trials which explains informed consent prior to enrolment.
Information including the key eligibility criteria, the expected subject involvement, and the informed consent process, can be accessed. Anthony Costello, Chief Operating Officer at Mytrus explained, "The informed consent documents required at the initiation of a clinical trial are complicated; even with a clinician's help, patients find it difficult to understand and retain the information. Our iPad application simplifies the patient education process, giving sponsors better control of study starts and ensuring a better and more consistent continuum of care for enrolled subjects."
The application uses visual imagery to help the subject understand often difficult trial information. Animations are used to condense complicated information into an easily understandable format. Mytrus claims to be the first in the industry to do this and have an Android version in development for release later in 2012.
For more information visit the Mytrus website.