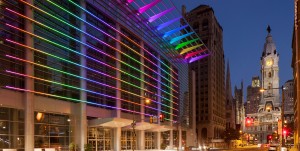 Our Managing Director John Illingworth joined more than 15,000 attendees and over 2000 CEOs at the pivotal industry event BIO International Convention in Philadelphia on June 15-18.
With a clinical infrastructure covering most therapeutic areas varying from clinical research units, primary, secondary and tertiary care sites across Europe and with partners in North America & Australasia, Illingworth Research delivers full capability to deliver large multi-centre global studies on time and within budget. We can also bring some of our unique services to your projects:
Our Research Nursing division provide skilled Research Nursing services both on-site & within a homecare / workplace setting:
Proven major impacts on patient recruitment & retention rates
Assistance at investigator sites in completion of their own & sponsor's projects therefore optimising the return on investigator site investment
Enabling robust, reproducible & absolute quantification of endpoint data for dermal / sub-dermal indications through to illustrative & marketing images to accompany a study or compound portfolio.
If you are interested in pre-arranging a meeting at the event please get in touch, directly or via the BIO Convention partnering system. Alternatively, if you are unable to attend this time but would be interested in discussing any of the services above, please call us on +44 1625 617447info@illingworthresearch.com
or email