During the COVID 19 pandemic, Illingworth has been able to support patients and their Sponsors by performing clinical trial visits away from sites within the comfort and safety of the subjects' homes.
Are you concerned about your lack of a contingency plan for your trials in the event of a second or even third wave of COVID?
Throughout the initial COVID outbreak, many study sites were closed or partially closed. Illingworth's experienced research nurses worked, and continue to work, as an extension of the site team, performing many tasks they are qualified to undertake. This ensures that patients continue to receive investigational medicinal product (IMP), and have essential safety bloods taken. Their health status is reviewed and reported back to the site Investigator. These are just a few of the things our nurses can do to support both patients and sites alike. The advance in technology has meant an increasing amount of procedures can be carried out in a home setting.
Prior to the onset of the COVID crisis, there were logistical considerations when setting up off site nursing for trials. When COVID hit, these considerations were even more numerous. Procurement of personal protective equipment (PPE) is a challenge and differs from country to country. Centrifuges, ECG machines, intravenous infusion pumps and so on have also been difficult to procure and have taken time to obtain. The cost of this equipment has increased due to a spike in the demand for it. The ability to obtain the IMP from site during a partial closure and to courier blood samples across national borders also requires consideration.
Illingworth has continued to provide an uninterrupted service globally throughout the COVID 19 pandemic. We have developed specific safety processes to ensure that the subjects and nurses are safe. As an organisation, Illingworth has made the decision not to work on any COVID treatment trials. Vulnerable patients, such as those undergoing chemotherapy or post organ transplant are not exposed to any undue risk.
PatientGO, Illingworth's concierge service dedicated to lessening the impact of clinical trial participation on patients and their families. Supported by our multi-language PatientGO smart app, patients or caregivers can request, view and keep track of travel for their study appointments, as well as claim any out-of-pocket expenses arising from hospital visits. Patients can also track their home visits where included. PatientGO is unique as it's the only in-house concierge service that can be facilitated by our mobile study nurses.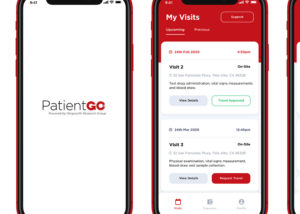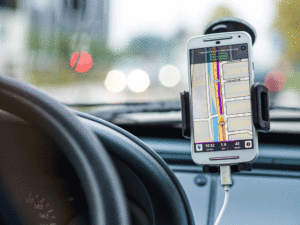 Illingworth have experienced, highly-trained Mobile Research Nurses in over 46 countries worldwide. We are ready to assist sponsors who wish to formulate a plan mitigating the risk of patients being unable to visit sites in the event of another wave of the virus, which may occur when an easing of lockdown measures takes place. We even provide a dedicated medical imaging service allowing our nurses to take images of patients where there is an imaging element in the protocol. Everything we do is to ensure a stress free trial for both you and the patients, especially in times like this.
For more information or for assistance drawing up a contingency plan so that you are ready for a further wave of the virus, please feel free to contact us: info@illingworthresearch.com